Learn To Communicate With Impact
Effective Communications With Team And Customers
Effective communication is one of the most important factors in the success of any organization or relationship. It is vital to understand how to communicate with members of your team or customers who communicate differently than you. Diversity of behavior and perspective can be a great strength to the team when managed well, when it is not understood or appreciated, it can cause dysfunction and reduce productivity and engagement.
Our ProScan leadership and communication survey is an efficient way to teach your staff about themselves, their peers, increase teamwork, and build communication skills. Our tools offer a variety of resources such as, understanding personal strengths, developing effective communication skills, attracting and hiring the best, strengthening leadership performance, building high performance teams, and understanding what makes people TICK –their Traits, Interest, Communication Styles & Key action tips.
Surveys must be taken prior to the event. We will want to create individual name badges based on survey results for the students so we may begin to easily identify leadership and communication styles.
What you will learn:
Identify your behavioral and communication patterns and preferences.
Understand the behavioral and communication preferences of others.
Gain skills necessary to communicate with the diverse behavioral and communication styles of others.
Identify blocks to effective leadership and communication and what to do about them.
Client Testimonials
Spencer Horn was beyond phenomenal!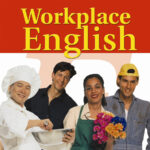 Spencer Horn was beyond phenomenal! He gave us an enlightening and enthusiastic seminar on "The Neuroscience of Effective Leadership." He spoke in a way that silenced the room because we were all locked and loaded on every word. Spencer spoke from the heart and didn't tell us about Emotional Intelligence – he showed us. Effective Leadership is mostly about Emotional Intelligence. Both IQ and Technical Skills just count for 9% of an effective leader. EI is the rest.
Spencer customized the seminar for the hospitality industry since he was speaking to NHLA (Nevada Hotel and Lodging Association). He knew our industry and helped us with current challenges we face every day. The biggest take-away for me was the reminder that when something happens, we have a choice how we respond. 10 percent is what happens and 90 percent is how we respond. Thank you Spencer for time well spent.
Ronna Tampa
Workplace ESL Solutions
Spencer communicates his message in a dynamic and enthusiastic fashion capturing everyone's attention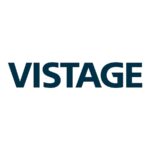 Spencer Horn, just delivered his presentation on "The Neuroscience of Effective Leadership: Improve Your Emotional Intelligence, Increase Your Bottom Line!" to my Vistage Group. Spencer explains through his presentation that Emotional Intelligence is the neuroscience of success and that emotionally intelligent leaders are more effective at achieving results. He communicates the message in a dynamic and enthusiastic fashion capturing everyone's attention and connecting with the audience. He is an excellent speaker and I highly recommend you consider him when booking speakers in 2016.
Virginia Knudsen
Vistage International
Spencer did an "excellent" job. Everyone was very pleased!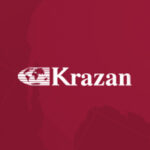 Spencer was GREAT! He was perfect for our manager's retreat. He provided manager's valuable tools and insight to take back with them. Spencer did an "excellent" job. Everyone was very pleased!
Gwen Waller-Perry
Krazan & Associates, Inc.