Improve Your Emotional Intelligence
Improve Your Effectiveness And Reputation As A Leader
Think of challenges you currently face. Maybe the challenges are recurring. The way you respond to things that happen determines your outcomes. When you are under pressure your ability to think clearly is impaired. There are ways to manage this. Under these conditions, you may not be getting the results you intend. In these situations, different leaders may react differently causing different challenges. The following are some examples of challenging behaviors under pressure:
Some leaders may intimidate others because of their intensity.

Their demanding nature can divide people and teams. Inflexible and controlling behavior can lead to unrealistic expectations. These leaders can be overly sensitive to being disrespected or embarrassed. They constantly think about what they want to say next, instead of truly listening.

Some leaders may find difficulty focusing under pressure.

They may have a compulsive need to be heard and popular, basing decisions on personal benefit, rather than what is expedient. This is fueled by a fear of embarrassment or rejection, which is exaggerated under pressure.

Other leaders may avoid conflict.

They sometimes procrastinate managing and/or terminating difficult relationships or making difficult decisions. Their indecision causes pain for the whole team.

Another leader may get paralyzed by perfectionism, or be overly critical.

They may fear being caught without the answer, focusing on what can go wrong.
These are just a few examples of your behavioral blind spots.
If your behavior as a leader has had an impact you did not intend, there is hope. Learning how to be a more effective leader in moments of tension is all about increasing emotional intelligence. We can help you create an environment, and culture, where your team, your employees and your direct reports will thrive and be more productive.
Let us help you improve your emotional intelligence and your leadership under pressure.
Client Testimonials
I can wholeheartedly recommend Spencer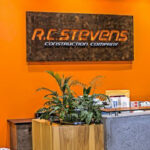 Being the sole owner of a $35 Million construction firm creates numerous challenges for me as a leader and for me as an individual. About 7 or so years ago, I had the privilege of getting to know Spencer Horn when listening to one of his presentations. I was taken back by the insight and ease he conveyed his message in describing and providing solutions to real life situations and the ability to drill down and really get to the underlying issue at hand.
Since that time, we have engaged Spencer specifically to support our team. During these years he has led us through intensive leadership development workshops and individual executive coaching along with one time situations that might arise. He has led company-wide retreats where the message needs to be geared towards office staff along with field staff and has been instrumental in developing better communication tools that we use on a daily basis.
Currently, Spencer is facilitating our journey to strategically double the side of our revenue over the next several years while also supporting us in succession management, business and leadership development. We use his expertise in our executive level hiring and appreciate the insights he has with the individuals he vets. We will continue to utilize Spencer's abilities as we move forward in our journey.
I can wholeheartedly recommend Spencer and vouch for his expertise in helping companies and individuals and moving those same people to the next level.
Tim Keating
R.C. Stevens Construction Co.
Spencer is energetic, enthusiastic and provides numerous and varied insights on how to grow as a leader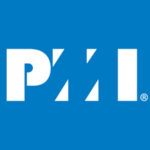 I highly recommend Spencer for any workshop or speaking engagement. He recently spoke for us at the Project Management Institute (PMI) Montana Chapter's Annual Professional Development Day in Bozeman, Montana in fall of 2016. Spencer is energetic, enthusiastic and provides numerous and varied insights on how to grow as a leader – you feel you walk away with solutions you can immediately apply to your leadership practices. He provides relevant professional and personal experiences to parallel his speaking topics. Great speaker – we look forward to working with him in the future if given the opportunity.
Alyssa Francis,
PMI, Montana Chapter
The results have been terrific!
"You have guided me through my existing medical sales career both as a Territory Manager and now as a Regional Sales Director. You have provided me with key insights to team members and delivered extraordinary sales techniques. Consequently, through your guidance, I have implemented strategic sales directions for my personal utilization as a Territory Manager and have had equal success using your team building components as a Regional Sales Director. The results have been terrific!"
Bill
International Medical Device Sales Company