How Well Do You Delegate?
Effective Delegation is a Game Changer
Effective delegation can help manage your workload and strengthen your team.
Are your team members performing at their best? Do they feel engaged and energized by their contributions? Do you feel overworked and burned out? Are you part of the problem in this equation because you hold on to too much responsibility or perhaps you have not developed effective delegation skills?  When leaders learn to delegate effectively, team productivity and engagement will increase. You will have more time to focus on the most important priorities. When leaders take on too much of the teams responsibilities, team members lose interest. They take less initiative and fewer risks because those behaviors are not rewarded. If you want your team members to think critically and take more initiative to solve essential functions of the business, you must learn to delegate effectively and how to manage accountability. There is a concept worth considering….NIFO. When you get good at NIFO (nose in, fingers out) you will increase your team's engagement and productivity by empowering them to learn and grow in their positions. 
Take the short survey below to better understand your delegation strengths and weaknesses. If your score is lower in an area than you'd like, we can recommend resources and training to help you delegate with impact.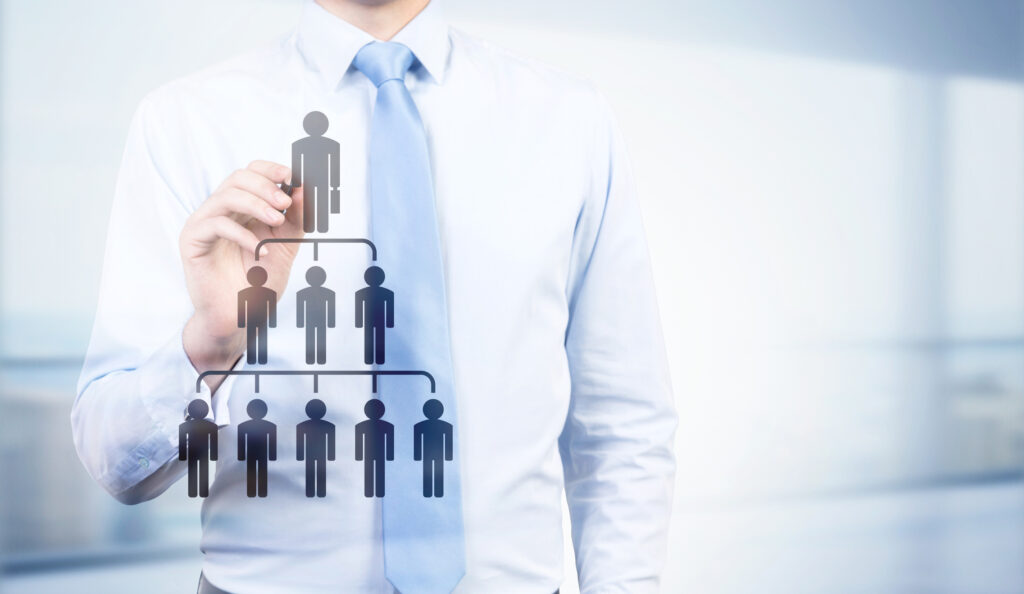 How WELL DO You DelegatE?
Below are several delegation behaviors. Select the  frequency you exhibit that behavior.
There is no 'wrong' answer. The more honest you are about your actual behavior, the greater impact you will have on your team. Many managers overestimate their impact. This leads them assume they have little room for improvement and may not take action. This may lead to increased cynicism from team members. However, small improvements in any area of delegation will have a proportionately large positive impact on your team. 
When you have completed the survey, click 'Submit' to calculate your results.  
| Score | Description |
| --- | --- |
| 12-27 Points | Your delegation skills need work. You may avoid or delay delegating projects or tasks, instead of using delegation as a tool to build your team's skills and to work more efficiently. Review the resources below to identify delegation skills and strategies you wish to strengthen. |
| 28-43 Points | You understand delegation is important to your team. However, you may be avoiding some uncomfortable elements of delegation and accountability! Your delegation strategy may benefit from a more proactive approach. Keep team members involved and provide them with enough time and support to succeed. Review the resources below to learn additional methods to improve your delegation skills and your confidence as a leader. |
| 44-60 Points | Great work! You delegate when it will be most effective and beneficial to your team. You understand the importance of providing the time and support to allow everyone can be successful. You regularly use delegation to empower and strengthen your team. Continue learning and developing your skills and the delegation skills of your team. Below are some suggestions which will be helpful in your efforts to keep your team performing at a sustainably high level. |
Begin by determining what can be delegated and when. This will make it much easier to decide who to delegate to as well as to provide them with the resources and knowledge they need to be successful in the task.
Avoid delegating work that would benefit from doing yourself. For example, you will likely deliver a presentation more successfully if you prepare the presentation yourself, rather than delegating the task of preparing the presentation to another team member.
Consider the following questions when deciding whether or not to delegate:
Do you have the necessary time to delegate? You will need to be able to give sufficient instructions and support to your team member(s), and you may need time to review and make corrections once the work is completed as well.
Do your team members have the necessary expertise? The best tasks to delegate are those for which your team members have more expertise or information than you do. They may be able to perform these tasks better and more quickly than you could.
Is the delegation appropriate? It often isn't the best choice to delegate high-profile tasks or those involving confidential or sensitive information. Instead, consider delegating more lower-level work to make sure you have time to do the best possible job on critical responsibilities.
Effective delegation requires clear communication, so that your team members know exactly what is expected of them for the given task. It also requires you to let go and to trust your team members to avoid micromanaging.
Consider the following key factors of delegating to improve your delegation skills:
Agree on project expectations. Explain exactly what you need to be achieved by when, and why it's important. It's much easier for someone to work effectively when they understand their impact.
Determine the results, not the process. Most people will perform better when you give them autonomy over their work. Unless the person is inexperienced at the task, allow them to manage how they complete the task.
Establish checkpoints from the start.  Provide clear expectations and manage the risk of mistakes or delays by agreeing in advance when you'll check in with your team member(s). Let team members know if advance how they should alert you to any problem.

Discuss the consequences. Let individuals know what they can expect if the do a great job and what to expect if they don't achieve the desired results to ensure that everyone understands the situation appropriately.

Define your role. Establish how much and what kind of  support you'll provide. Encourage team members to make their own additions and decisions, according to your discretion for what is appropriate in the situation.
Take time to consider which team member(s) would be best to take on a certain task at the given time. Delegating to the wrong person may cost additional time instructing and supporting them unnecessarily while delegating too much the same person risks incomplete results, and an unhappy, stressed team member.
Consider the following factors when choosing who to delegate to in the future:
Organization and team structures. Delegate tasks to those who report to you. Should you need to go outside your team for a specific situation, get the necessary clearance or permission of the other person's manager. 
Staff buy-in. To achieve the best results, particularly for higher-stakes or more difficult tasks, employee commitment and acceptance of delegation can be critical to distress. Improving your delegation skills can help boost team moral and commitment, and increase productivity and quality of results. 
Individuals versus teams. Some tasks can be easily and more efficiently completed by one person, but when you delegate bigger pieces of work, stop to consider how many people should be involved and what skills you are needed for the project to run smoothly.
Disclaimer: This quiz is intended for informational purposes to help you evaluate your career and leadership skills. For more leadership development resources, visit our media gallery or our other articles.